Ready for a pointe shoe fitting?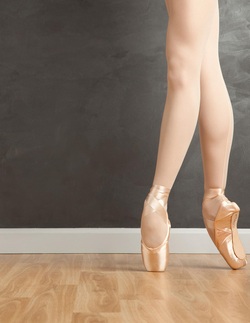 Looking for a new pointe shoe? We've got just what you are looking for!

Feel free to call or email anytime for an appointment, and we will be happy to give you a time that is convenient for you. Ph. 706.305.1850

Please arrive with tights and leotards on. However, if you wish, you may purchase these items at Tutus & Dance Shoes before your session. Please call with any questions or if you are unable to make your appointment. Looking forward to seeing you soon!








---
Did you know? Buying your shoes exclusively at Tutus will save you money! When you spend $200.00 on ANYTHING in the store, you will receive a voucher for 15% off of your next purchase. Do the math! Also at Tutus, you will NEVER pay for shipping, your ribbons & elastics are FREE with your purchase, and we'll keep your shoes in stock! Don't buy from strangers!